Put your Records On: Yolklore's Slow Down Playlist
"Music is to the soul what words are to the mind." - Modest Mouse
Once Upon a Time, Corinne Bailey Rae wisely told us to put our records on and twelve years later, in an ode to our Slow Down series we decided, why on earth not?
While we're partial to a Christmas jingle or two, that's not exactly what we had in mind, though pretty damn catchy, Last Christmas, we're looking at you.
We've been talking a lot about the restorative effects of slowing down at Yolklore, switching off from stimulus and taking a moment to reflect and recharge.
An idea to be embraced at this time of year when the nights draw in and the inclination to venture outside sharply dwindles, we're can't express enough how much slowing down is essential for self-preservation.
It is widely acknowledged that music is good for the mind and soul, has the power to slow our heart rate and breathing, and is one of the best ways to remove tension from the body, thanks to its direct effect on the parasympathetic nervous system.
So why is it that the music we consume finds itself demoted to the background of our every day. From the morning commute, the workout power-up playlist, to the road trips, it provides a backdrop to lifes happenings, but are we actually tuning in and reaping the benefits by mindfully listening and reflecting?
A boost for creativity, concentration and motivation when consumed consciously, we thought it was about time to introduce the Yolklore Slow Down Playlist, a personal and thoughtful ensemble of our favourite tracks, best chilled-out numbers and essential slowdown ballads. We talk to the team about their selections, their favourite tunes, why they resonate, and hopefully, give you the space to fully immerse yourself in the slow down.
Life's hectic, your music selections needn't be.
Time to tune in.
Daisy - Creative Director & Co-Founder:
Anything by Will Young
Friday's child got me through my GCSE's, it is uplifting yet not too intrusive. Will's sweet, soulful voice is like a hug through the airwaves. He expects nothing of me, but loves me for who I am. I need not be cool around Will. I'm free and I'm dancing like nobody's watching. I challenge you not to be chilled out.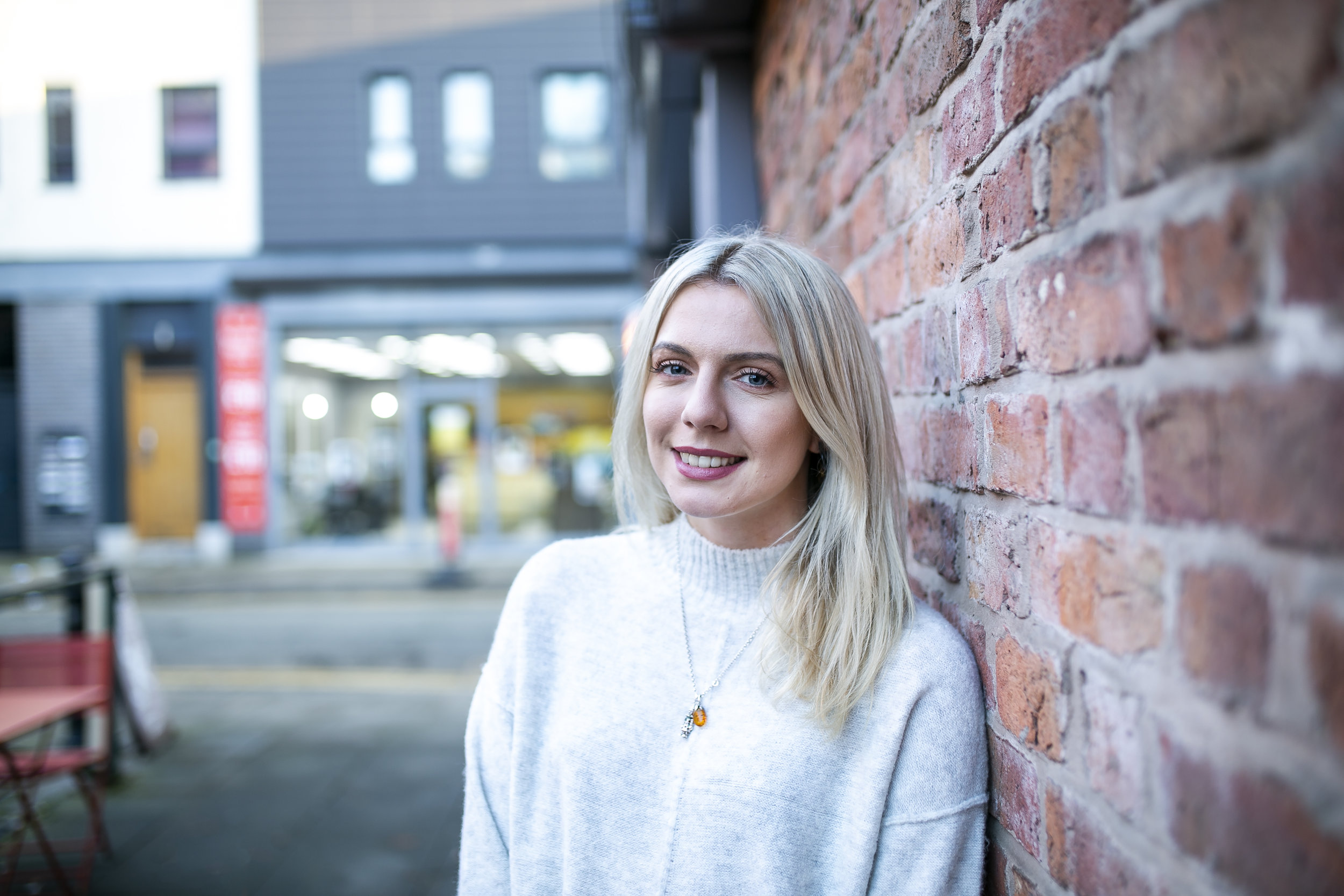 Lucy - PR & Events Exec:
Slow down by Children of Zeus
Children of Zeus are a Mancunian duo whose sound is inspired by a mix of 70s soul through a prism of the 90s. I particularly like the song Slow Down because their voices are really soothing, expressive and soulful - I'm also really excited to see them live on 23rd November at Band on the Wall in Manchester. Likewise, I chose Amy Winehouse as her voice is super soulful which I find so relaxing to listen to! Especially when unwinding or hanging out at home.
Rachel - Design Lead:
Chasing Rubies by Hudson Taylor
Chasing Rubies by Hudson Taylor makes me feel chilled out because it's upbeat and positive and I have really good memories that I relate to when I hear it, so I automatically feel happy and peaceful when it comes on. I think when you can relate a song to a happy time or place it instantly gives off positive vibes.
Lara - Culture & Trends Intern:
No one knows me like the piano by Sampha
It is my favourite chill track to listen to because it is very stripped back, the intertwined autobiographical flow of the piano slips in and out of the song in a really hypnotic way. With the vocals you are taken on hauntingly personal journey into the raw emotions of his relationship with music. I like listening to it when I am walking somewhere, it puts me into the narrative of the song as if I am present in his footsteps, and bizarrely calms me down and puts things into perspective.
Jenna - Content Exec:
You by Petit Biscuit
It's difficult to pick just one, however, there is something very atmospheric about the piano in this song. The omission of lyrics (albeit at the very end) allows me to really tune in and appreciate each note and beat. I feel wholly transported and moved by this piece, which I tend to play at full volume, for maximum effect. While my ears may not thank me in the years to come, this song allows me to switch off, feel connected and gives me space to think.
Turiya and Ramakrishna - Alice Coltrane

Very Special - Debra Laws

solange - Losing you

(No One knows Me) Like the Piano - Sampha

Chasing Rubies - Hudson Taylor

Nothing's Impossible - Walking on Cars

The Few Things - JP Saxe

You Say - Lauren Daigle

Blue Lights - Jorja Smith

Wildest Moments - Jessie Ware

Slow down - Children of Zeus

Love is a losing game - Amy Winehouse

Body and Soul - Tony Bennett

Steel - Maribou State

Film Burn - Yppah

You - Petit Biscuit

All the Way Down - Kelela

Love The One Your With - Will Young

Midland - Arthur Beatrice

Ocean Eyes - Billie Eilish

Dancing queen - Daecolm