Grab Your Coat, You've Pulled | Manchester | September 2019
Back to school September. Putting the ambivalent summer weather behind us, this month's selection has been designed to get you back into the fold with Manchester's latest openings and exhibitions while also helping you to discover some new pastimes to get stuck into this autumn.
Yolklore's monthly round-up is curated to provide you with a comprehensive guide of the best things to see, do, and experience in and around the city. We strive to give you an original events to guide and transport you away from the every day.

Cotton On MCR Pop-Up Art Fair
Manchester's diverse arts offering is well-documented but perhaps less so is the plethora of events showcasing the city's talent and passion for creativity. Keen to make sure that everyone 'cottons on' to this is Domino Panton-Oakley, Founder of Cotton On MCR - a one-stop-shop guide to the city's most exciting art exhibitions and cultural showcases.
Driven by a desire to champion the work of Manchester's best artists and creatives, on Saturday 7th September, they'll be hosting the first ever 'Cotton On MCR Pop-Up Art Fair' - a day full of the art, prints and crafts from Manchester Creatives with over 25 stalls.
Details:
Date: Saturday, 7th September, 10am - 4pm
Location: Leaf on Portland Street
Price: FREE
Paint the city red with Meha Art & Design and their latest mural painting project exploring Manchester's Hidden Stories.
With the support of NOMA, the artist, Meha Hindocha, will be creating a participatory mural at the Old Bank in using the theme of the city's hidden stories and tales.
the artwork will be displayed at numerous locations around NOMA and will seek to tell the story of the city - past, present and future.
Details:
Date: Wednesday, 11th September, 6-8pm
Location: Old Bank Residency, Hanover Street, Manchester, M4 4AH
Price: FREE
Exhibition Preview: No Particular Place to Go?
Join Castlefield Gallery for their 35th-anniversary celebrations and their latest collaboration with art historian Dr Clare O'Dowd and curator John Plowman, No Particular Place to Go? exploring the history of the gallery through the lens of sculpture.
Often described as a home for artists, this latest exhibition highlights the gallery's rich history of engagement with British sculpture with pieces dating back to their inaugural programme in 1984.
Having displayed the work of Sir Anthony Caro and Henry Moore, the gallery not only has a rich tapestry of artistry to showcase, but the theme of 'homelessness' and sculpture which the project seeks to convey, is even more prescient given the range and scale or artists who have exhibited with the gallery over the years. All artists involved in the exhibit have worked and displayed with gallery since its establishment.
Details:
Date: Thursday, 5th September, 6-8pm
location: Castlefield Gallery, 2 Hewitt St, Manchester, M15 4GB
Price: FREE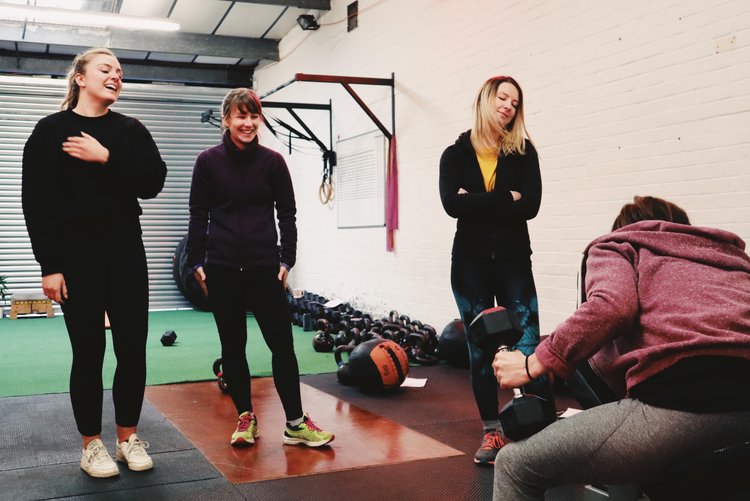 All Girl Lifting Club Beginners Weightlifting Course
Helping to dispel the myth that lifting weights will make women bulky, the All Girl Lifting Club for beginners - a two-day weightlifting course by Deft Motion gives women the tools for learning the lifting ropes.
Lifting side-by-side with a cohort of supportive women, you'll be taught everything you need to know about using weights while building both inner and outer strength. Learn the correct form for squats, deadlifts, press and pull as well as other weight lifting essentials.
Details:
Date: Saturday, 7th September
Location: 1, Crown Industrial Estate, Poland St, Manchester M4 6BN
For pricing details contact Deft Motion - Danny@dftmtn.com
Ever fancied yourself as the next Mr.Scruff, Clint Boon or DJ Paulette, then Cutting Room Square residents NAM are calling all DJ's, producers and music lovers alike for the second installment of their bi-weekly open deck night.
Coupled with delicious Vietnamese street food (we can highly recommend the Banh Xeo pancakes and Jackfruit Bao Buns) all music and skill sets are welcome.
Whether you want to get behind the decks or simply listen to some of your favourite records, the Ancoats local is one of the best spots to test the waters.
Details:
Date: Tuesday, 24th September, 6-11pm
Location: NAM, 33 Blossom Street, M4 6AJ
Price: FREE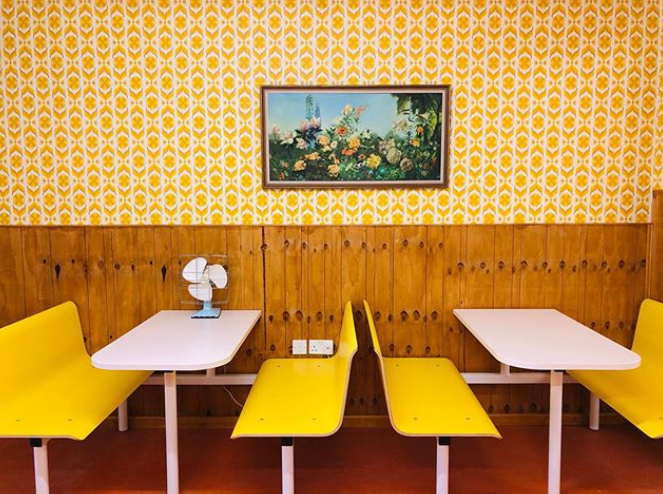 So kitsch is almost hurts, almost being the operative word here. Swan Street stalwarts, Band on the Wall and Mackie Mayor, have a new neighbor in the form of Sammy's - a cocktail bar and eatery that relishes its 1970's vintage aesthetic. Think Garden Martini's, polaroids a plenty and soft-core porn vibes. The cool kids will flock, I guarantee it. Garishly good.
Details:
Sammy's in now open, with a Deli in the pipeline for October 2019.
Opening Times:
Monday-Wednesday 5pm-11pm
Thursday-Friday 5pm-2am
Saturday 12pm-2am
Location: 26 Swan Street M45JQ
Are you an independent business, hosting an event or curating experiences in Manchester? If you would like to be featured in our monthly round-up then make sure to get in touch with us here.