Grab Your Coat, You've Pulled | Manchester | May 2019
I don't know if it's just me but May feels a little different, it's a bit special. Must be something in the water. April Showers are a distant memory (don't hold your breath, I can confirm that we are still in Manchester), the promise of sun-soaked evenings with a glass of vino in hand as every man and his dog flocks to the Cutting Room Square in Ancoats and we nod and sway in agreement that summer is just around the corner.
As we wait in anticipation for the impending heatwave, Manchester's selection of events and experiences also begins to hot up, as we gather to celebrate art, culture and crafts, before sampling the very best indie food offerings from across the region; May is shaping up rather nicely if I do say so myself.
Yolklore's monthly round-up is curated to provide you with a comprehensive guide of the best things to see, do, and experience in and around the city. We strive to give you an original events guide and transport you away from the every day.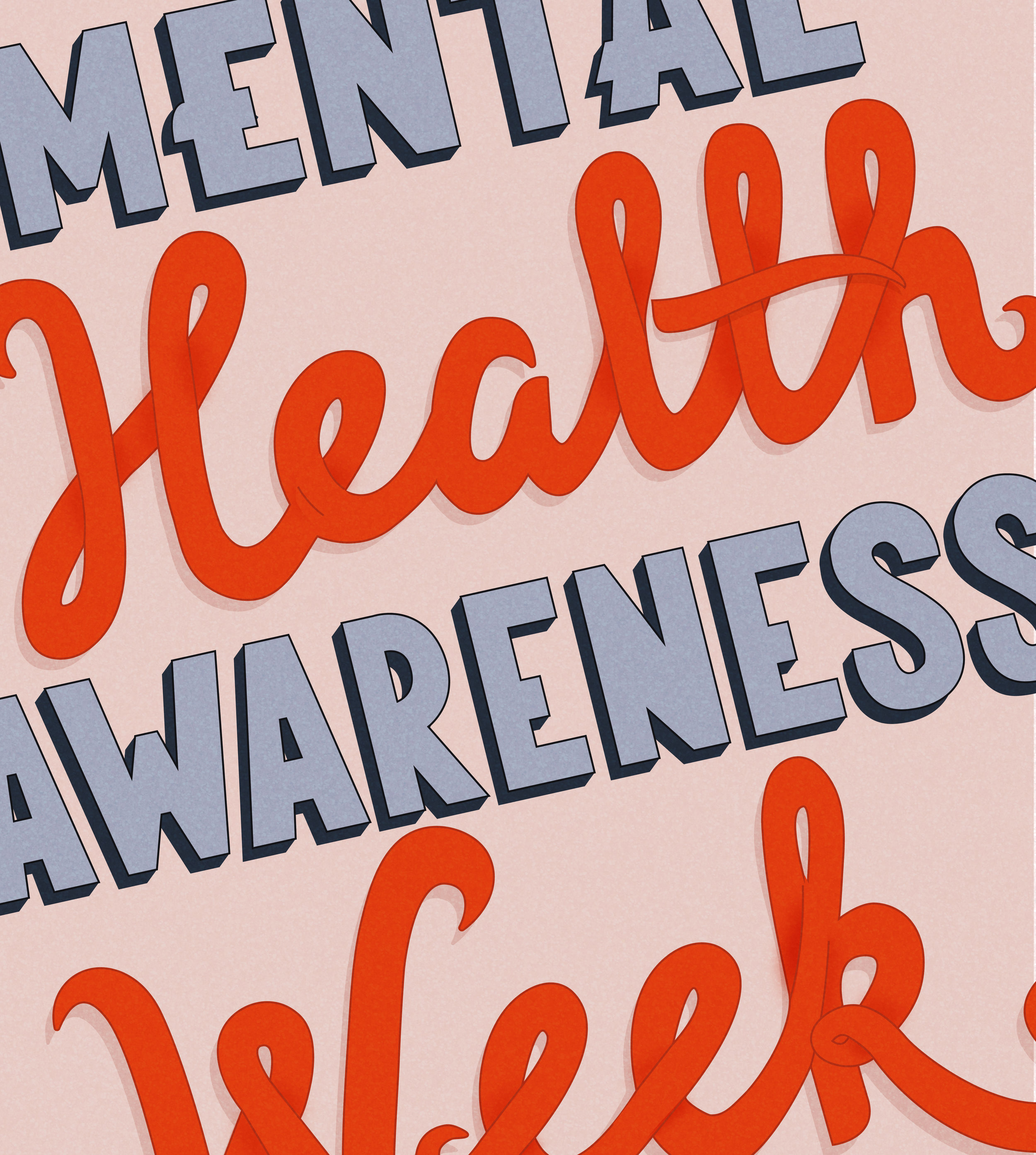 Two Minds: Art Exhibition and Print Sale
Two minds are better than one, so this Mental Health Awareness Week (13th-19th May) Yolk has commissioned 5 Manchester-based designers and illustrators to create a series of limited edition collaborative prints in aid of Mind Charity.
The designs will be on display and available for purchase at both Foundation Coffee House locations (Northern Quarter and Whitworth Street) and the official launch will take place at their Whitworth Locke site on Wednesday 15th May from 5pm.
Free entry and welcome drink on arrival.
Register for your free ticket here
Global Trend Briefing 2019
"Overwhelmed by endless alternatives, we are surrendering ourselves to Google, Alexa, influencers and algorithms."
We live a world of increasing choice, understanding the context in which consumers decisions are made and the implications that these choices have on brands is the theme of Join The Dots Global Trend Briefing taking place on the 22nd May.
This engaging and immersive event will look at the changing dynamics of choice and the local and global trends occurring across a number of markets.
This event is aimed at insight professionals, advertising and brand professionals, marketers, trend specialists, innovators or anyone else who is already doing - or thinking about doing - culture and trends work with consumers.
Details:
Date: Wednesday, 22 May 2019
Time: 08:30 AM - 12.00 PM
Location: International Anthony Burgess Foundation, 3 Cambridge Street, Manchester, M1 5BY
Tickets available at Eventbrite
Portraits of Us, Queer Letters
Recently exhibited with Vogue Italia and Format Photography Festival and featured in i-d magazine, Portraits of Us, Queer Letters, from Northern artist Heather Glazzard, is an ongoing project, supported by The Arts Council England, documenting the queer community across the UK and asks questions about representation, inclusion and queer life.
From the 9th May you can view the exhibition at Caustic Coastal before it moves to London on the 16th May.
Details:
Date: Thursday, May 9, 2019
Time: 19:30 PM - 23:30 PM
Location: Caustic Coastal Unit 2, Regents Trading Estate, Oldfield RoadM5 4DE
Does Art History Matter? In conversation with The White Pube
"Art critic baby gods" The White Pube, join University of Manchester Art History Society for a talk entitled 'Does Art History Matter?

Over the past two years the pair, who post art criticism, imitate famous works of art and curate their own exhibitions, have seen their stock rise thanks their bold and unashamed approach towards taking on the art establishment and demanding more diverse, inclusive and interesting art and culture.
Details:
Date: Monday, 13 May 2019
Time: 15:30 PM – 16:30 PM
Location: The Whitworth, Oxford Road, Manchester, M15 6ER
Free Tickets available on Eventbrite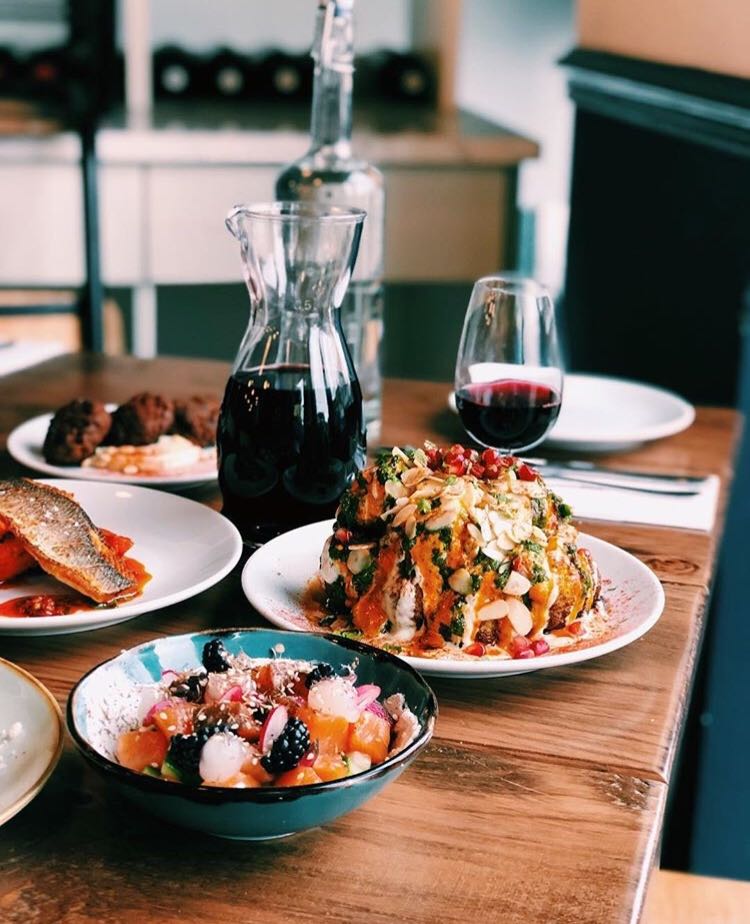 Kitchen Takeover with Maray and Mary-Ellen McTague
We're heading to small oasis of loveliness, The Creameries this May for their latest installment of the Kitchen takeover series, which sees Liverpool legends Maray join the highly-esteemed chef, writer and brains behind The Creameries and Aumbry restaurant, Mary-Ellen McTague for an evening of delicious supper.
Guests will be treated to Dill and Cumin roast Jerusalem artichoke, Cauliflower steak with rose harissa, coriander and parsley gel, washed down with a fine selection of wines and finished off with rosewater cream, rhubarb molasses and olive oil biscuits.
Sunday, 19 May - 19.00 PM - 22.00 PM
Tickets available here
Scrivener Presents: Switch Off, Stitch On - A Mindful Making & Living Workshop
For students in need of a break from their screens and books this May, the brilliant writing tool and app, Scrivener is on hand to help you #keepittogether this exam season.
Their latest event series which takes place across Manchester, Leeds and London serves up just the right amount of head-space and real talk for the tired but wired student.
Switch off, Switch on, an embroidery and blogger workshop takes place on the 30th May at The Old Bank Residency with Embroidery artist Becky Stevens teaching you the therapeutic ways of the cross stitch and typically 'switched on' bloggers, Dominique Binns and kat Horrocks sharing their advice on how best to balance your life online and IRL.
All guests to the event will receive a 20% off code for Scrivener.
Details:
Date: Thursday, 30 May 2019
Time: 18:00 PM - 20.00 PM
Location: Old Bank Residency, Hanover Street, NOMA, Manchester, M4 4AH
Are you an independent business, hosting an event or curating experiences in Manchester? If you would like to be featured in our monthly round-up then make sure to get in touch with us here.