Grab Your Coat, You've Pulled | Manchester | March 2019
You would be forgiven for thinking we had skipped through spring and arrived early into the warm embrace of summer with February's unexpected heatwave (I use this term lightly) hitting the UK this past week.
But such is the bipolar nature of British weather, no sooner had hardy Mancunians reached for their shorts and applied the factor 50, then the all so familiar rain clouds gathered, providing us with a much-needed reality check; it's only March you fools!
As we look to International Women's Day and World Book Day next week, this month's pickings are especially empowering and though-provoking, and of course, our monthly round-up wouldn't be complete without some of the best foodie events taking place across the city.
Yolklore's monthly round-up is curated to provide you with a comprehensive guide of the best things to see, do, and experience in and around the city. We strive to give you an original events guide and transport you away from the every day.
Manchester Print Fair - Take Hold
Exploring the themes of positive body image and self worth, TAKE/HOLD, an exhibition and film screening, takes places this weekend at the Whitworth Art Gallery as part of Manchester Print Fair.
Kicking off the week of International Women's Day this event brings together two visual mediums to celebrate the beauty of women and their bodies, challenging our ingrained perceptions and inner most thoughts towards the female form.
Tickets available through Eventbrite
Saturday, March 2 - 10:00 AM
Sunday, March 3 - 3:00 PM
Women In Media Conference
Designed to empower and celebrate women in the media, this is a great event for anyone interested in, or pursuing a career in media. Delegates have the opportunity to learn from successful women in journalism, radio, PR and many other media related fields through keynotes, panels and workshops.
A conference that celebrates women's achievements in the industry and looks to address the challenges that women in media continue to face, this is set to be a empowering and insightful day just in time for International Women's Day celebrations.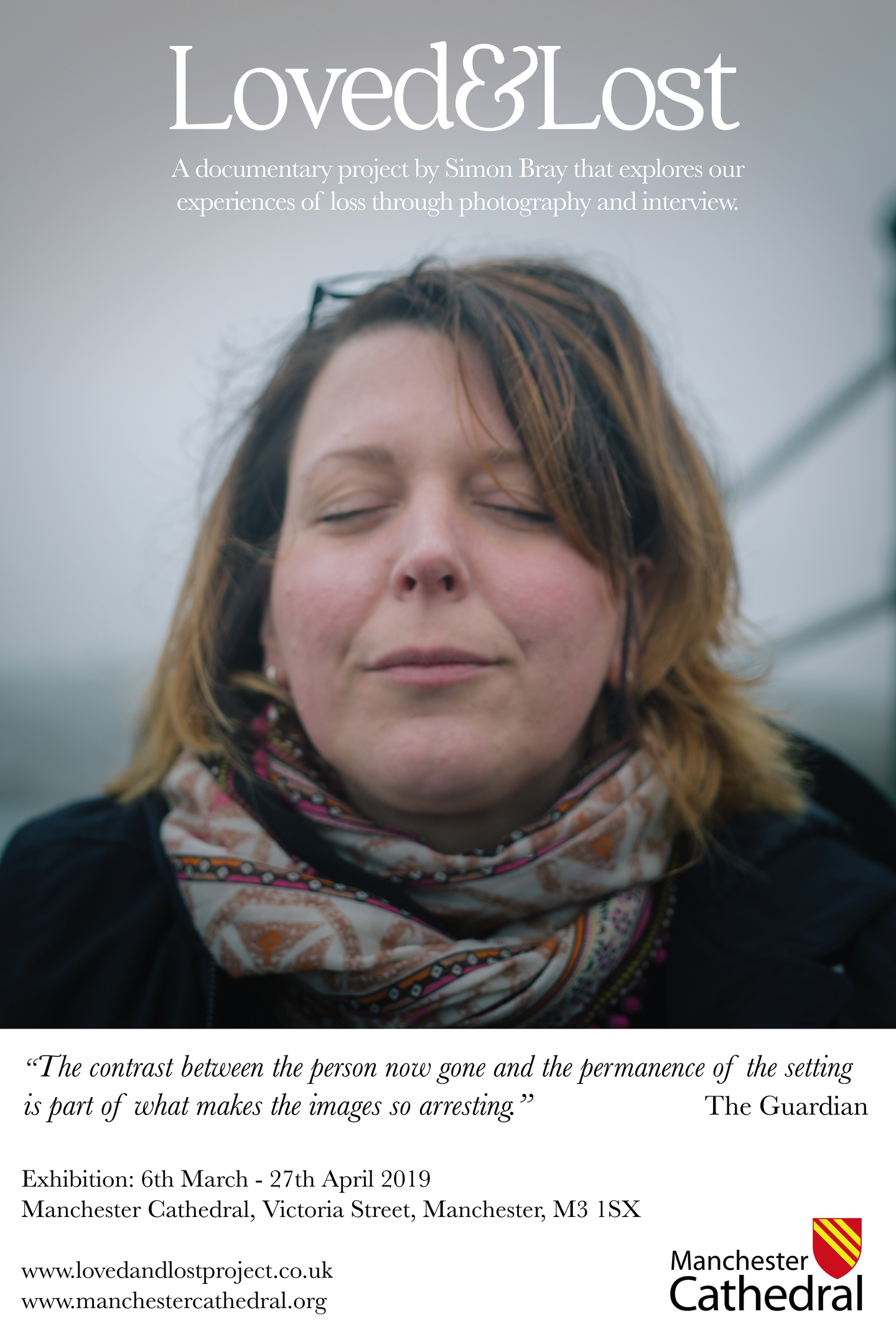 Loved&Lost Project Exhibition
Loved&Lost is a documentary project by Manchester based artist Simon Bray that invites participants to explore and unpack their experience of loss through imagery.
Choosing a photograph of themselves with their lost loved one, Simon returns with them to the location of the original photograph and replicates the image.
A project with purpose, Loved&Lost provides a platform to allow others to acknowledge and process their loss, celebrating the person they love and to show that grief does not define who they are.
The opening night of the project takes place at Manchester Cathedral on the 5th March from 6.30pm.
Kate Fox Presents: Where There's Muck There's Bras
Performed by stand-up poet and Radio 4 regular Kate Fox,Where There's Muck There's Bras celebrates the real Northern Powerhouse - the women of the North. From the sung to the unsung - politicians, activists, musicians, writers, innovators, and trailblazers.
Uncovering the hidden history of some of the North's most innovative and inspiring women, the funny and gently subversive performance remembers the heroines who represent the grit and industrious spirit up north.
Stockport's Foodie Friday, a family-friendly evening of food, drinks and live music returns on the last Friday of the month, so here's hoping the good weather makes a timely return for this one.
Set against the beautiful historic backdrop of Stockport Old Town, expect a real buzz as hundreds take to the market to sample some of the North West's best street food, craft ales and live performances. This March expect entertainment from Blank Cheque and Dr. Uke.
Taking her infamous Dumpling workshop on tour, this March Pippy Eats will be taking to Chaat Cart in Marple as part of long-term foodie collaboration.
The hugely popular Dumpling Workshop takes place on the 30th March and teaches guests how to make her favourite types of dumplings from scratch, from prepping the dough to learning how to cater the filling to your own taste buds and finally pleating the delicious delicacies by hand.
Are you an independent business, hosting an event or curating experiences in Manchester? If you would like to be featured in our monthly round-up then make sure to get in touch with us here.