Grab Your Coat, You've Pulled | Manchester | June 2019
You would be forgiven for thinking that we had somehow turned back time and landed in April, given the persistence of the rain clouds, but alas here we are in June, the precipice of British summer time.
Taking cover from the weather, the majority of this month's unique collection of experiences takes place indoors. From counting sheep with Into The Gathering Dusk, to up-cycling and craft beer with Seven Bro7hers and supper clubs fit for royalty, we're taking it back to basics; great food, fantastic wine and, depending on the friends you keep, excellent company.
Yolklore's monthly round-up is curated to provide you with a comprehensive guide of the best things to see, do, and experience in and around the city. We strive to give you an original events to guide and transport you away from the every day.
A Sleep Sanity Workshop by Yolk
Are you in need of a good night's kip but just can't seem to nod off? Join Yolk and some special guests on Wednesday 12th June for a dose of sleep sanity.
Taking place at Colony Coworking from 6-8pm, cocktail connoisseur Emma Roberts from Into the Gathering Dusk will be whipping up some summery mocktails using wild herbs and a host of calming ingredients, from chamomile to lavender before the zen AF Polly Fowler leads guests through some sleepy yin yoga postures; perfect for rest and recovery.
A Plates and Peasant Supper Club
A collaborative supper club between ceramics and food, this June, Plates, a collective of ceramicists working with chefs to bring the city of Manchester custom made plate supper clubs, joins forces with Peasant for a five course summer menu all served on beautiful hand-made plates and dishes.
Taking place at the wonderful Siop Shop (don't forget to grab a Passion fruit meringue doughnut - trust us) in the Northern Quarter, besides the amazing food, which includes crab pâté with sourdough as well as a rather decadent elderflower custard, guests will also be able to keep their own plates!
Details:
Date: Friday, 28 June
Location: Siop Shop, 53 Tib Street
Up-Cycle Workshop & Craft Beer Tasting
Time to sip and stitch with Full Circle Tees and Seven Bro7hers; the perfect pairing.
Stitch away the Sunday scaries with this up-cycle workshop combining creativity and craft (beer that is). Suitable for all levels with each guest receiving personal tuition not matter your skill or ability. Sustainable tees and an insight into the brewing process from Seven Bro7hers, Sunday has never looked so good.
Details:
Date: Sunday 30 June
Location: Seven Bro7hers, 39 Blossom Street.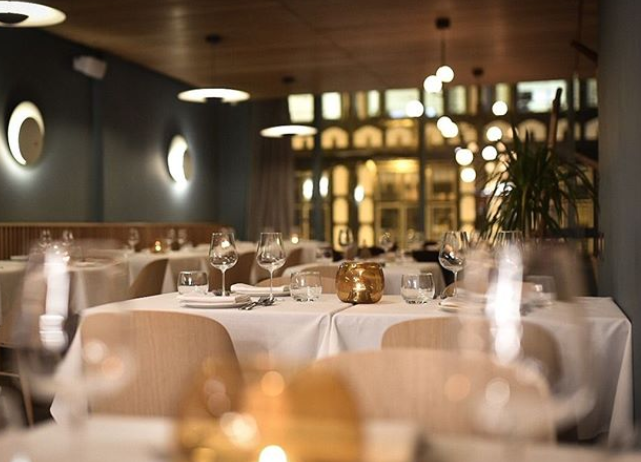 Blind Wine Tasting Experience
Taking place on Enxaneta, the private top floor at Tast, join expert Sommelier Filippo for a wine journey to remember.
Over the course of an hour guests will be treated to four enticing wines and some tasty accompaniments. Team Yolk can attest to the wonder that is Tast, so for something a little different this month and to enjoy a slice of Spain in the city, book your place on their blind wine tasting experience.

The experience will last 1 hour and is £45 per person.

To book email: hola@tastcatala.com
An evening of life drawing with Create.Eat.Move.
The end of June is capped off by an evening of life drawing, canapés and drinks courtesy of newly-launched Create.Eat.Move.
The latest in their series of pop-up events designed to support mental health and wellbeing, they'll be opening up the discussion around body image with a panel of Manchester-based women, before a life drawing session with Illustrator Poppy Spinks, plus lots of nutritious nibbles.
Details:

Date: Thursday 27th June
Location: Takk on Tariff Street,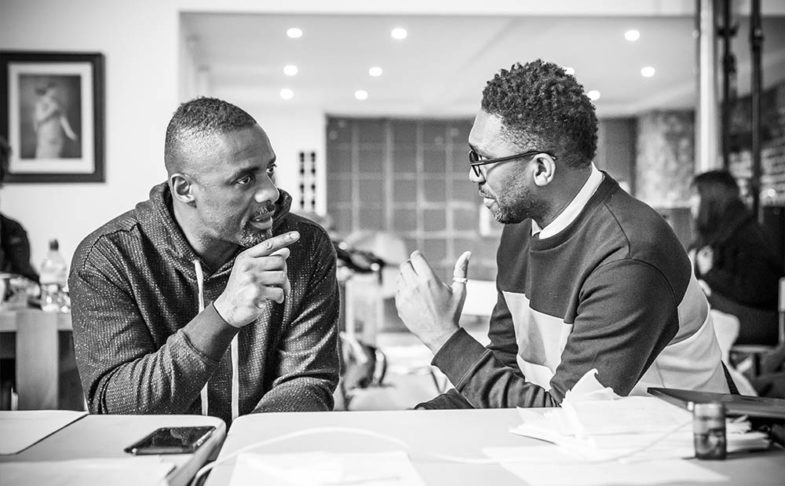 MIF19: Tree at Upper Campfield Market Hall
As Manchester gears up for the start of MIF 2019, the time is ripe to snap up some tickets for their impressive array of shows, including the world-premiere production of Tree, created by Idris Elba and Kwame Kwei-Armah.
Exploring the past, present and future of South Africa through a mixture of live music, dance and film, Tree tells the story of a country seeking to make sense of its identity through the eyes of one young man.
Details:
Dates: 29 June - 10 July 2019
Location: Upper Campfield Market Hall, Castlefield
Are you an independent business, hosting an event or curating experiences in Manchester? If you would like to be featured in our monthly round-up then make sure to get in touch with us here.