Grab Your Coat, You've Pulled | Manchester | July 2019
It seems hard to believe that July is already upon us, but as we embrace midsummer we are completely spoilt for choice when it comes to events, exhibitions and cultural gatherings.
July sees the return of the infamous Manchester International Festival, Manifest Arts and That's What She Said, plus a swathe of new spaces to explore. I knew there was a reason Brits love summertime, besides the weather of course.
Yolklore's monthly round-up is curated to provide you with a comprehensive guide of the best things to see, do, and experience in and around the city. We strive to give you an original events to guide and transport you away from the every day.
One of the biggest spoken word nights in the country returns to Manchester this July for a night of passionate storytelling, and progressive feminist energy, featuring London-born poet Rebecca Tamás and hosted by For Books' Sake.
That's What She Said showcases the best new writing and performances by women and non-binary writers, giving a platform to iconic artists and emerging talent in a night of poetry, storytelling, slam and much more.
The hotly-anticipated Manchester International Festival returns from Thursday, so prepare for 18 days of immersive events, live performances and music brought together by the the particularly apt theme of unity and togetherness which permeates this years celebration.
Yoko Ono kicks off proceedings with a mass gathering of sorts, leading members of the public in an orchestra of bells from Cathedral Gardens. The Godfather of American surrealist cinema and cult artist David Lynch takes over HOME for a season of cinema, art and music inspired by his most iconic works.
Expect an enthralling mix of theatre, choreography and design with Invisible Cities - based on Italian writer Italo Calvino's classic 1972 tale of alternative realities. While also making time to see Adam Thirlwell's Studio Créole, which sees seven writers from seven countries tell their stories in seven different languages; an exploration of semantics and language in a complex world.
Perhaps the award for the most alternative exhibitions goes to A drunk Pandemic, as Tokyo's Chim↑Pom take inspiration from Manchester's 1830 cholera epidemic with their installation of a temporary brewery in a secret location for guests to take the tour and sample some local brews.
Promoting visual arts in the North West, Manifest Arts, an artist-curated biennial festival, returns to Manchester in celebration of community and contemporary artists.
Taking place from the 12th-21st July, the festival has doubled in size and will feature over 50 events, exhibitions, workshops and talks across Manchester and the wider North West region.
"Whether you're a seasoned arts professional, or you've never been to something like this before and are curious to know what lives are being lived in big and small artist studios across the region – everyone is invited to attend. Grassroots art is going on right under your nose, and Manifest Arts Festival is an opportunity that opens the doors to this culture."- Elisa Artesero - festival director
For the full listings head to the Manifest Arts Festival website
Now Showing Club at Old Bank Residency
Old Bank's new, dedicated documentary cinema, Now Showing Club, showcasing cutting-edge and cult classic films is definitely worth checking out this July.
With an impressive array of non-fiction showings every Monday and Tuesday, catch a showing of Steve Loveridge's Sundance award-winning MATANGI / MAYA / M.I.A. - the startlingly personal profile of the critically acclaimed artist, then tap into the zeitgeist with Lauren Greenfield's, Generation Wealth, which documents our increasingly image-obsessed culture.
How Do You Launch An Indie Magazine?With The Modernist
The first of a new series of events hosted by The Modernist Magazine - the quarterly print publication, which focuses on 20th century modernist architecture and design.
Talking to North West Magazine makers, including Ethos, Girlfans Zine and Proper, about why and how they curate print publications. Guests will hear from experienced publishers on how to capture content, design, fund and distribute an indie mag.
Details:
Wednesday, July 10th, 6.00PM - 8.00PM
Venue: The Modernist, 58 Port Street, Manchester M1 2EQ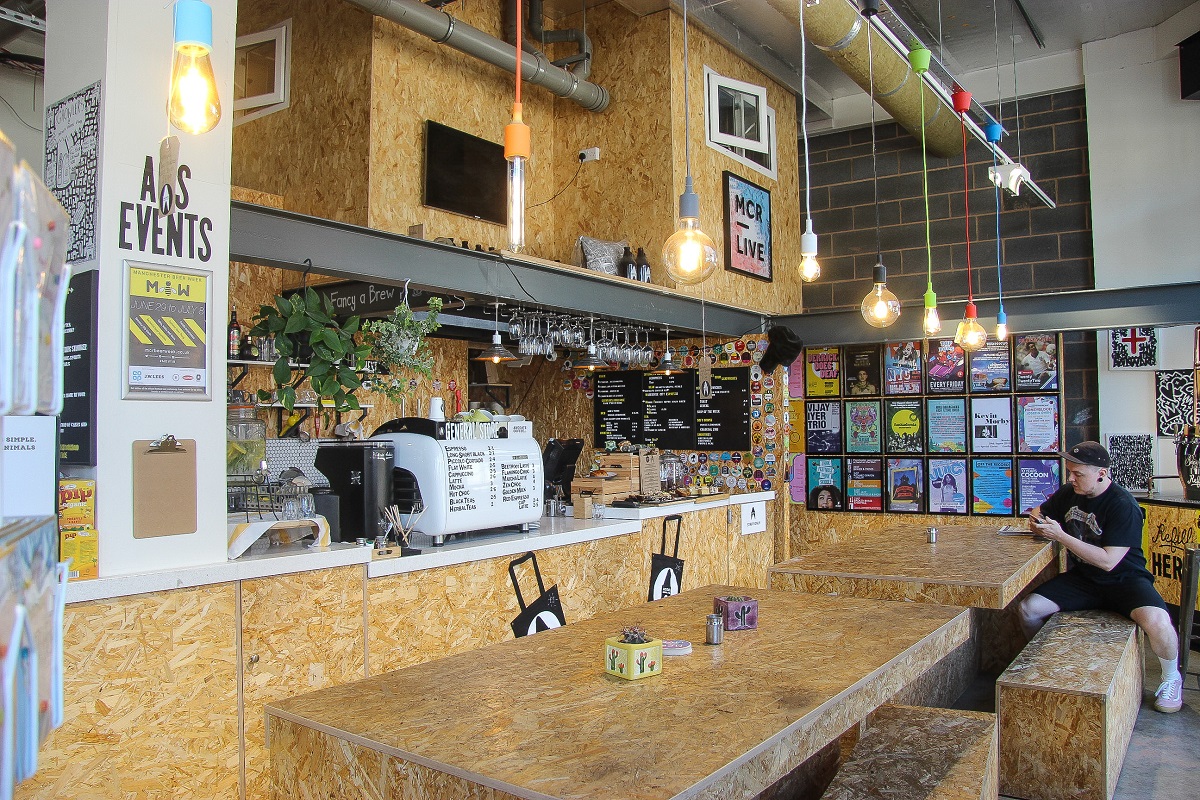 New Opening: Stretford Food Hall
Bolstering the notion that we are still a 'nation of shopkeepers', the corner shop connoisseurs behind Ancoats General Store have extended their concept to Stretford, culminating in the creation of a food hall and social space.
Rolling out the same model as Ancoats General, half of the 6000 square feet space will be dedicated to their convenience store, selling a mixture of everyday essentials and more gourmet items. As well as a rotating street food line-up there will be plenty of pop-ups, including a florist and a strong roster of indie businesses.
Are you an independent business, hosting an event or curating experiences in Manchester? If you would like to be featured in our monthly round-up then make sure to get in touch with us here.