Grab Your Coat, You've Pulled | Manchester | April 2019
The clocks have gone forward, spring has sprung and Yolklore has arrived right on time to deliver our monthly guide of events and experiences in the wonderful city of Manchester this April.
In ode to spring and potentially the best public holiday of the year (Easter - see me after class for an explanation), this month's listings are a seasonal ensemble of feasts, fiestas and films.
Yolklore's monthly round-up is curated to provide you with a comprehensive guide of the best things to see, do, and experience in and around the city. We strive to give you an original events guide and transport you away from the every day.
The Yoga Teachers of Manchester Exhibtion
Team Yolklore has had the pleasure of practicing with Photographer and Yoga Instructor, Madeleine Penfold, hosting weekly Rise & Shine Yoga for the past year, so we're excited to see that this latest project is a synergy of all of her passions.
Celebrating the diversity, dedication and beauty of Yoga Teachers living, teaching and practicing in the city of Manchester, every Tuesday, a featured instructor will host their own bespoke class, imparting their yoga wisdom and showcasing the best of Manchester's yoga community.
Move, breathe, sweat, explore, connect, try it…you might just like it.
Venue: Foundation Coffee House, Northern Quarter
Art Battle: In The Deep End
Life imitates art this April as Art Battle returns, taking centre stage in the historic and beautiful surroundings of the Grade II*listed Victoria Baths.
Given just 30 minutes, 10 new fearless artists, including illustrators, painters, tattooists and street artists, will be tasked with painting a masterpiece as they go head-to-head in what some have described as Manchester's most energetic live art event.

Date: Saturday, 13th April 2019, 7-11pm
Venue: Victoria Baths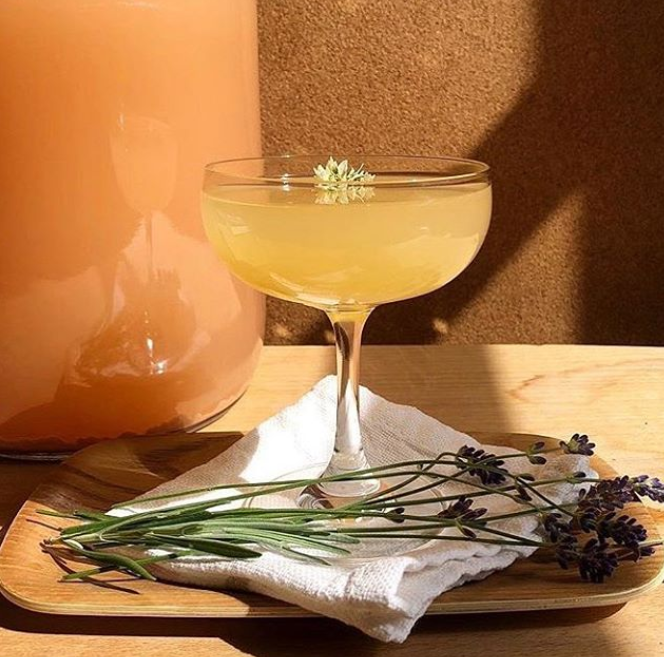 Dust off the cobwebs this spring with Emma from Into the Gathering Dusk for her latest Kombucha workshop.
The fermented, slightly alcoholic, lightly effervescent tea drink is lauded for its health benefits, so why not learn a little more about the drinks origins and learn how to start brewing at home.
Date: Sunday, 14 April, 3-5pm
Venue: Barbecue Coffee, Chorlton
Storytelling through food, join Beastro's Head Chef for a unique and delicious tasting experience as they take inspiration from the season and celebrate Spring lamb.
The first in the series of 'Beastro Tail' dinners, James's handcrafted menu and carefully-selected wine pairings sounds like the perfect way to start your Easter Weekend.
Expect crispy lamb with garlic and aiolo, slow braised lamb cheek pappardelle and much more as Beastro explores British lamb from head to tail.
Date: Friday 19th April
Location: Beastro, Spinningfields
Refuge Easter: The Long Weekender
Easter Weekend taken care of by the team at The Refuge, as they team up with Bluedot festival for a stellar line-up of events, workshops and DJ sets.
Ease yourself into the long weekend with Dr Sid's Big Band and Swing soundtrack on Thursday evening, followed by Reggae Yoga with Cariad, Raw Baking and Gong Bath Relaxation & Meditation on Friday.
Family-friendly, Saturday sees Our Kid's Social takeover with an array of workshops, including lino printing and circus skills. Escape to the basement and have a peruse around their vinyl and vintage fair. Sunday afternoons a wrap with DJ sets from Jez Kerr & Martin Moscrop and many others.
Dates: 18-21st April
Location: Refuge, Oxford Road
Girls on Film – Live Podcast Recording at HOME
As part of HOME's Celebrating Women in Global Cinema year-long project, former journalist and broadcaster Anna Smith returns with a live recording of her all-female podcast, Girls On Film, to explore film and representation from the female perspective.
Discussing new films, recognition of women in film and the need for greater diversity, Anna will be joined by film critic and radio presenter Rhianna Dhillon and Editor-In-Chief of Total Film magazine Jane Crowther.
Date: Wednesday, 24 April, 7pm
Location: HOME
ABBA Disco: Sing-A-Long at Gorilla
Fun fact: a typical day at Yolk often concludes with a questionable rendition of ABBA's classic hit Dancing Queen.
Luckily, Fever presents: ABBA Disco Sing-A-Long will end any debate over the quality of said rendition, as our melodic voices are drowned out by fellow Mancunians singing their hearts out to a Gimme! Gimme! Gimme!
A mash-up of the best disco hits and ABBA on shuffle well into the wee hours, channel Benny and Björn and surely the winner takes it all?
Are you an independent business, hosting an event or curating experiences in Manchester? If you would like to be featured in our monthly round-up then make sure to get in touch with us here.